His Holiness Drubwang (Tib. གྲུབ་དབང་, a title literally meaning "master among meditation masters") Tsori Dechen Rinpoche is a distinguished teacher of the Nyingma sect of Tibetan Buddhism and an important lineage holder of the revealed teachings called Longchen Nyingthig.
In his third year he was recognised by H.H. Penor Rinpoche (1932-2009) as an incarnation of the great yogi Tsori Dechen Rinpoche of Chamdo in Eastern Tibet. With seven years Rinpoche entered Namdröling monastery in Indian Karnatak state, successfully completed monastic education curriculum and became one of the principal disciples of H.H. Penor Rinpoche who was at that time the principal head of the Nyingma lineage. In his studies Rinpoche accentuated Buddhist meditation, philosophy and traditional Tibetan medicine. According to the wishes of H.H. Penor Rinpoche he teaches Buddhism in U.S.A and in many other places all around the world.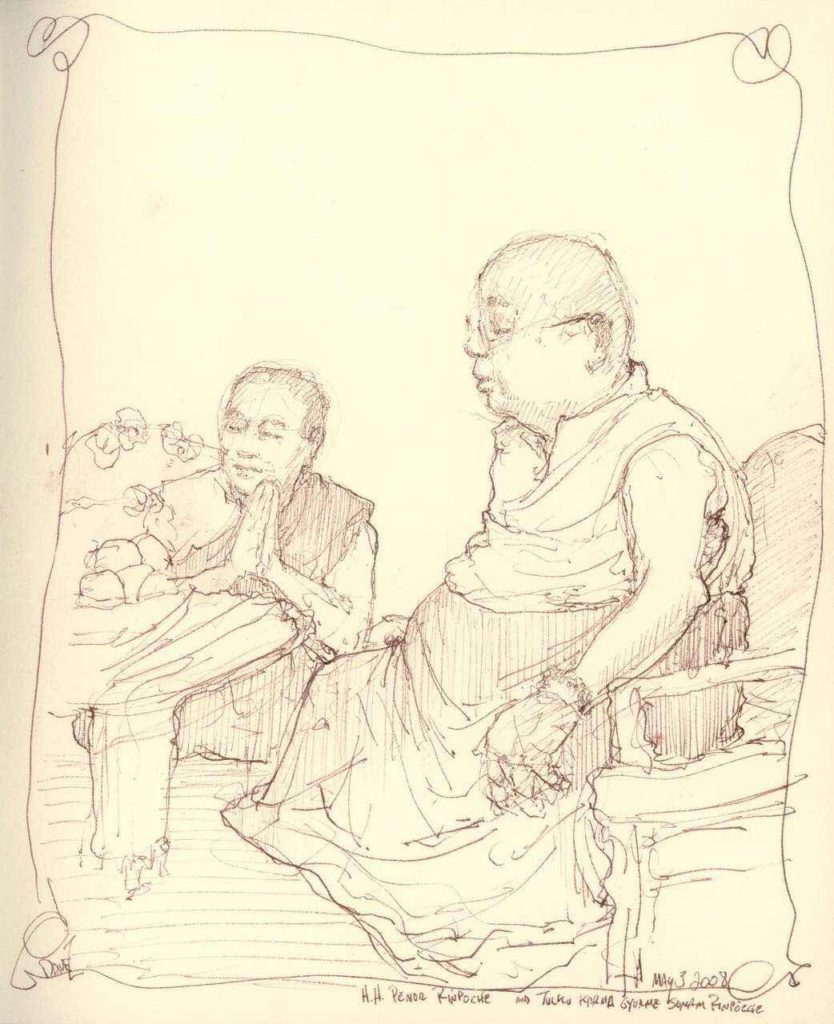 Rinpoche raises three kids together with his wife Khandro Karzang Drölma and their youngest son Tulku Samdrub Dorje Rinpoche, also known as Shema Terchen Rinpoche, was in June 2018 intronized as an incarnation of the Tertön Chojung Lingpa. The intronization was conducted by H.E. Tertön
Namkha Drime Rinpoche, the main lineage holder of the Ripa lineage and one of the few authentic tertöns.
Rinpoche has built and oversees monasteries in Mainpat, India and Pharping, Nepal. His main humanitarian credo is to support the thousands of Tibetan refugees living in Indian refuge camps. He is regularly invited to give speeches at international Buddhist conferences.